A Trip Without Plan, You Will Fall In Love With Mini Switzerland
It was January 1st, 2021, Delhi was in a festive mood. We bought biscuits, plum biscuits, and a few bottles of wine to pack the new year holidays tightly and took the car from Ghaziabad to Mini Switzerland. It was 11:00 p.m. when we arrived in Dalhousie. We ran happily!
We started from the mountain. A combination of cold mountain weather and not knowing where to revive our mood. We had breakfast with fresh aloo paraths and tea by the roadside Dhaba. Chamba 22 km from Dalhousie to Khajjiar Another option was to take the long road to Chamba(if the road was open). This route meant that our distance was doubled; Banikhet in Chamba is 46 km away and Chamba to Khajjiar is 22 km away.
It seemed to me like a dream on one dense pine forest and on another in a white landscape. The picturesque resort of Khajjiar Hill is quiet in winter, with fewer tourists and most shops/restaurants closed. As soon as we went to the main meadow, we saw the inscription "Swiss Himachal Pradesh" that was Khajjiar called "Mini Switzerland".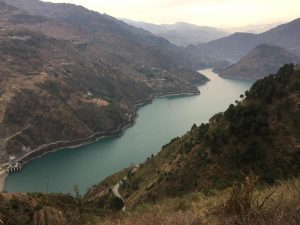 We rejoiced that we had made the right decision to come here. Since we were already driving from Delhi, we decided to find a place to sleep before taking a long walk between the green and white prairies. Perhaps one of the most beautiful accommodation options overlooks a meadow and a small lake.
But seriously, because of his budget, he couldn't stay in an expensive hotel, no matter how tired he was, even after 18 hours of traveling in various vehicles.
We started to go to the quieter side of Khadyar looking for cheap accommodation. As soon as we left the main square, we felt beaten. He was quiet, as he didn't explain, so I'm eager to travel out of season. The forests of Devdhar were quiet and the forests offer endless views of the snow-capped mountains.
Next to the meadow are the Department of Public Works and the Forest Residence. To enjoy the luxury of being in this unbalanced place, you need to book in advance.
We managed to find a budget hotel that was still open. The room was almost frozen, but it had a wonderful view of the Dhauladhar Himalayas. The room also had a balcony. We decided to sit in the cold and relax a bit. We were at 5 pm when we went out to Khajjiar Garden, which also has Khajignag Temple.
When we left our hotel, it was incomprehensible what we saw. The whole supply of Dhauladhar was in shades of gold. It was a rich and amazing sunset and it is still in my eye room. The view of the sunset was visible from our balcony and he promised it would be a good morning.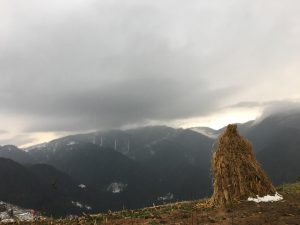 The water was almost dry and there were few tourists. The golden grass had another green love in the summer months. Walking through a circular meadow with water surrounded by a virgin forest, it's a rare combination we can find, we feel so energetic and ecstatic. Khajjiar Kalatop is part of the Khajjiar Zoo, surrounded by dense pine forests and deciduous forests. The main snacks were Dhaba, some essential chai glasses and we decided to stay at our hotel.
We decided to eat early and return to our room. We spent the rest of the night at home and now the room looked much prettier. Maybe we tasted the delicious plum cake and Chenin Blanc! The next morning we walked the longest through the meadow next to the huts.
We were quite awake and ready to warm up in the cold. The bright colors of the morning could be seen until the sun warmed the bones. It was much better than yesterday and much warmer. We decided to walk around Khajjara and go to Chambra in the afternoon.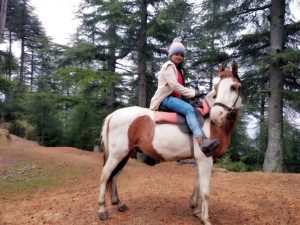 Khajji Nag Temple. It was created in the century. It was made in the century. This temple in Nag Devta has a beautiful and intricate wooden carving. When I had to take off my shoes to go to the temple, my legs almost froze. The Khajji Nag temple is said to have been built by King Chamba and is dedicated to the worship of worms. It is very close to Khajjiar lake, close to some huts and restaurants.
There is a famous legend associated with the Khajji Nag temple: among the Devta temples that make snakes on the mountain, it is said to be the most powerful and respected around Khajjinag. According to the locals, the water is very deep and the water never dries up. In the century wooden statues of Pandava were placed in the temple. Khajjinag Temple has many beautiful and old wooden carvings.
The locals proposed breakfast in a certain place. We were happy to put the table in the sunlight and serve delicious paratha and rajma aloo. Chai cup felt very good, he looked at the stunning scenery. There were several manuals to ask if we wanted to try parachuting.
When we went to the other side, some of the kids with rabbits were still next to beautiful snowballs. In the summer it is a popular activity for children to click on the images of these knees, which are well placed in a colorful flower basket.
It was a new day and we were waiting for a new milestone. Where are we going? I will link it to another post as soon as I decide to write hearts.